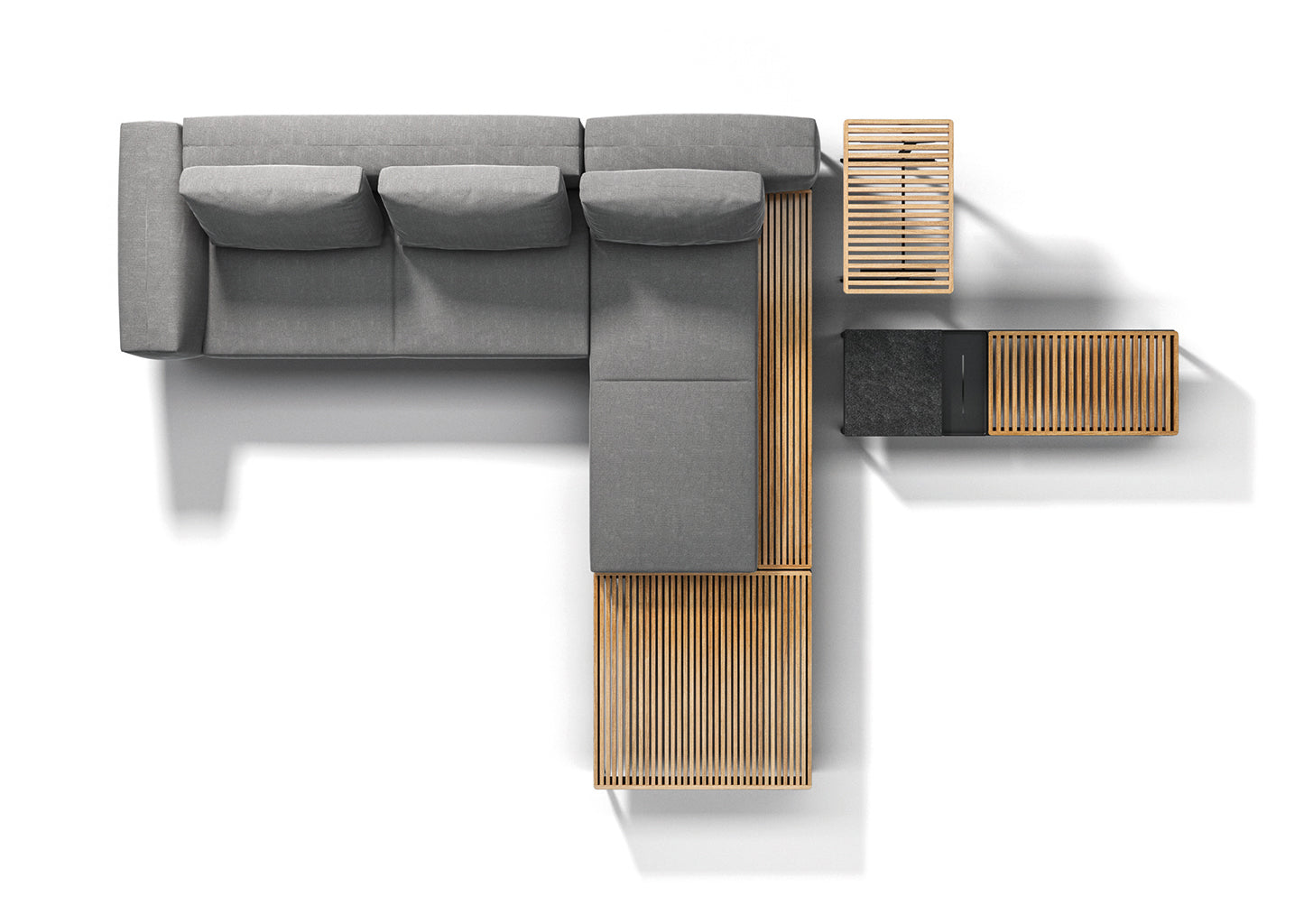 Deeply comfortable seating in a stylish world
When functionality is key and simplicity is a priority, Grid's elementary format is the perfect solution for deeply comfortable seating in a stylish world. Conceived as a bridge between stark minimalist design and large scale luxury, a few simple units form the basis of a totally flexible seating system combining individual elements to meet specific needs.
The Grid collection
Grid - water resistant collection

For maximum water resistance, a selection of Sunbrella® Rain cover fabrics features a water-resistant coating that is applied to the back face, helping prevent water travelling beyond the surface of the fabric.

Shop water resistant collection

Grid - outdoor performance collection

Offered in a wide selection of stylish and sophisticated fabrics with a soft hand, our Outdoor Performance cushions use the softest, most luxurious fillings that give the feel of the most comfortable indoor furniture.

Shop outdoor performance collection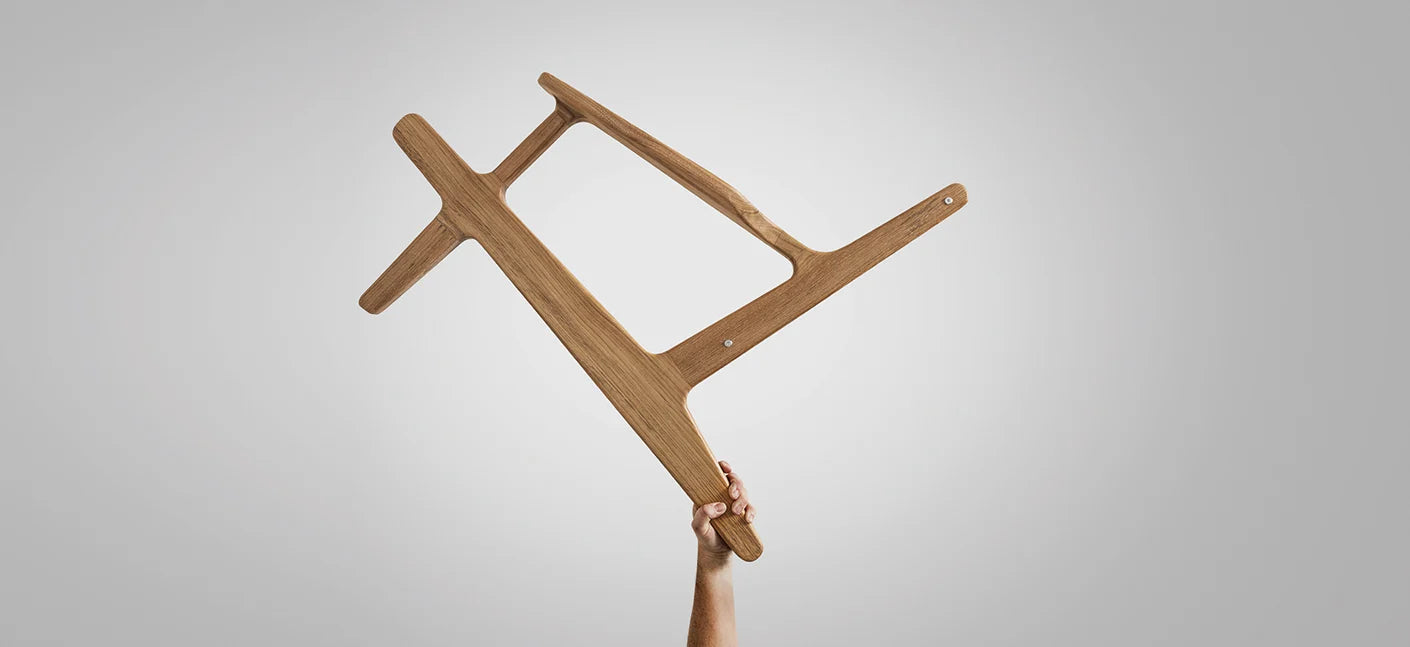 Teak
With a beautiful, soft natural finish, every piece of Gloster teak originates from carefully managed plantations and is thoroughly inspected to ensure that quality endures. A close-grained hardwood with a high natural oil content, teak is exceptionally hard wearing, highly resistant to rotting and almost impervious to the effects of sun, rain, frost or snow - the first and only choice of timber for outdoor furniture.
Gloster's production of teak is characterised by their approach. They understand their resources and they know their wood. A Gloster teak tree has a lifecycle of at least 50 years - and their wood can always be traced back to its origin. Like us, they believe that their customers must be able to trust us, so we treat the world, its resources and its people with respect.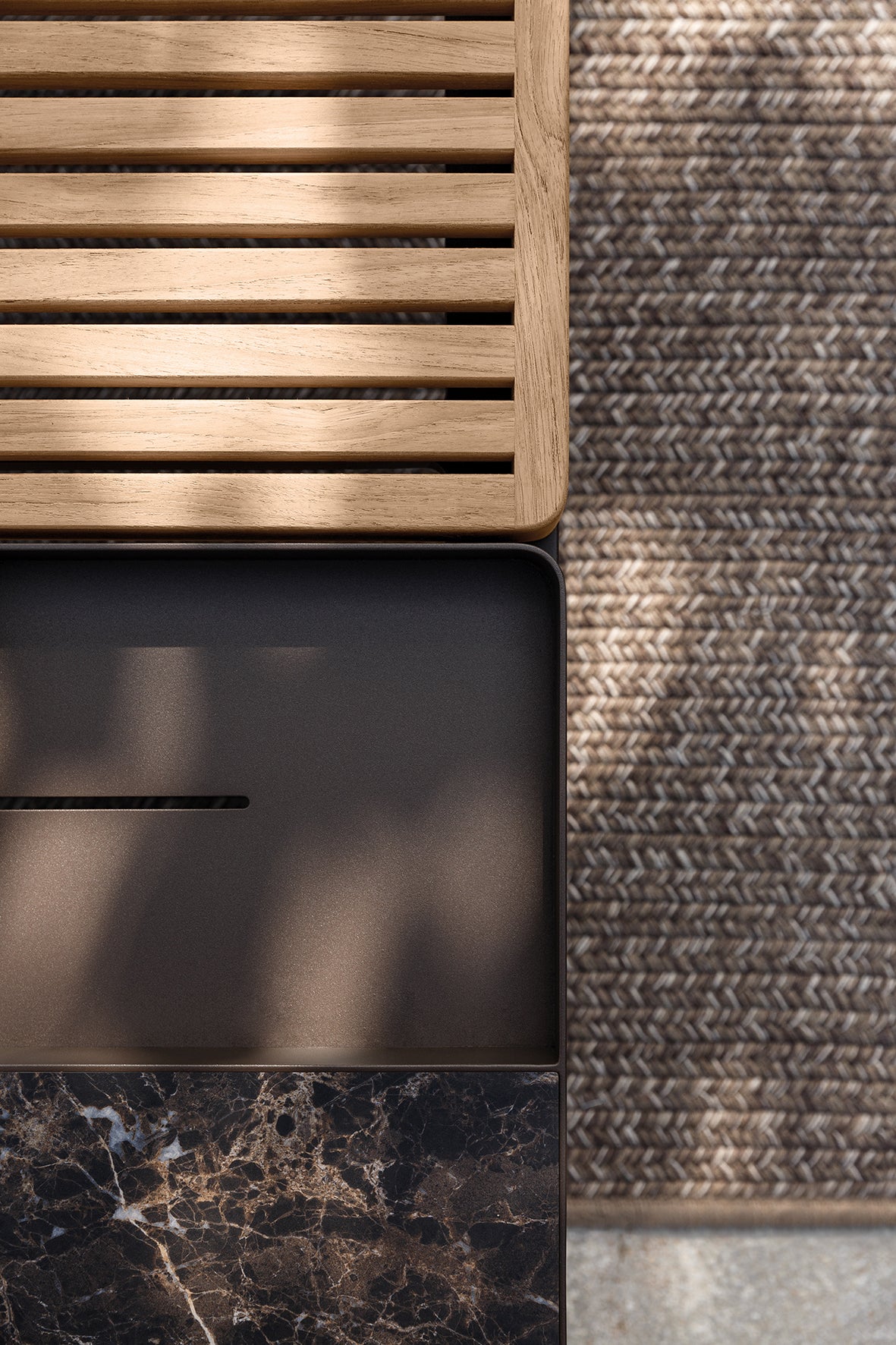 Materials
In addition to teak, we use a wide variety of other materials in the production of our furniture. Extensive use is made of stainless steel, powder coated aluminium, man-made wicker and sling material and there are specialist departments within our factory entirely devoted to the working of these materials to the same high standards as our teak components.
Grid - water resistant fabrics
Fife Ebony

Fife Ice

Fife Shadow

Fife Grey
Grid - outdoor performance fabrics
Grid - water resistant collection
Grid - outdoor performance collection